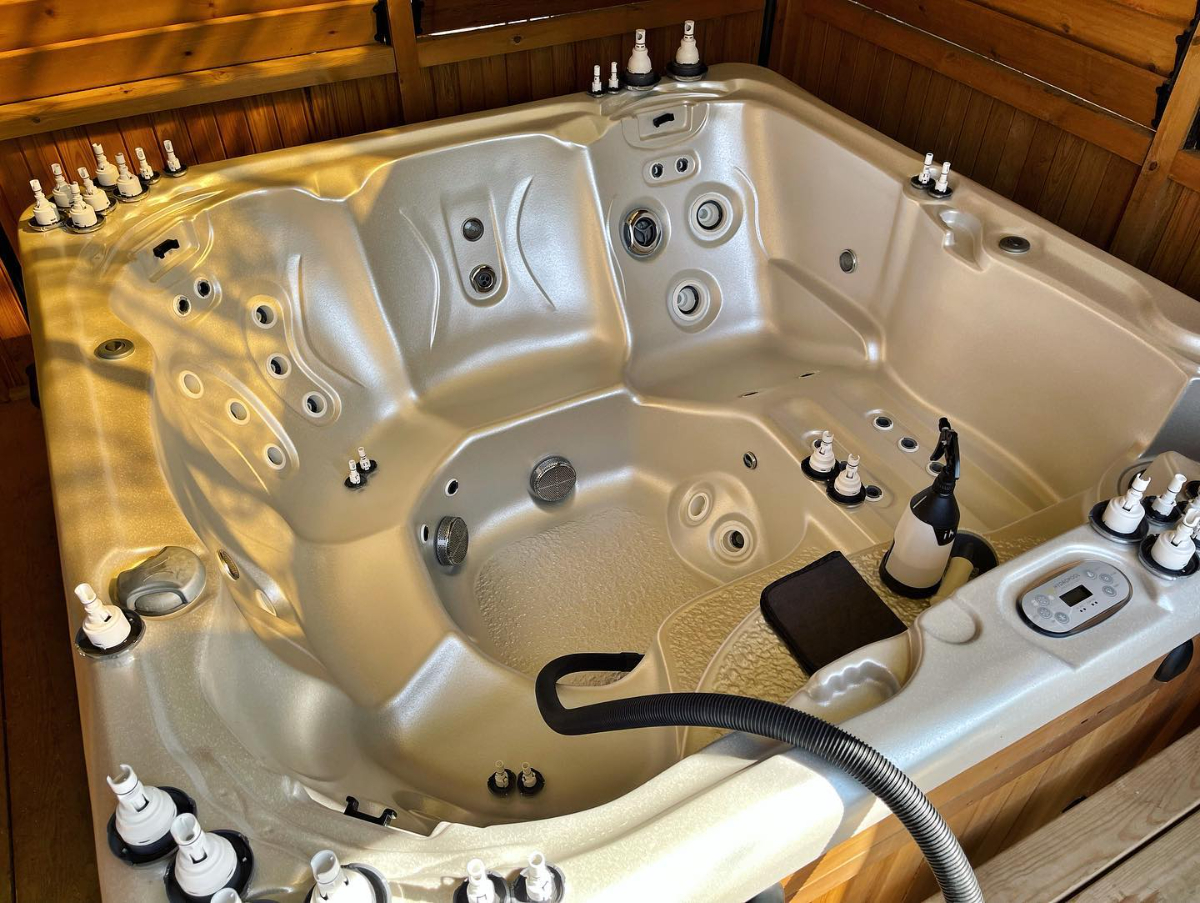 What is regular
maintenance on a hot tub?
Having maintenance regularly carried out on your hot tub will mean you avoid costly repair fees and will also ensure that your system is free of grime and debris. The key to hot tub maintenance is regularity.
It is important to keep in line with your hot tub maintenance schedule to keep your system consistently clean and in peak working condition. It is recommended that hot tub maintenance is carried out at least every three to six months.
Swift and professional service
Services We Offer Intro
I am proud to offer a wide range of different hot tub, spa, and pool services. This means The Hot Tub Engineer is a one-stop shop for all your needs.
Do not waste your time with other companies who will overcharge and not provide a complete service.
I have years of experience in hot tubs and can help with everything from installations to maintenance to pool cleaning and spa repairs.
Hot Tub Maintenance
Regular hot tub maintenance is key to ensuring the longevity of your system's lifespan. It will also help protect the health of those using it.
Allow me to take away any stresses or worries you may have about your system with an affordable and efficient maintenance service.
Hot Tub Servicing
Consistent hot tub service sessions should be done at least once or twice per year.
Servicing will prolong the life of your unit and keep it running at high efficiency. It allows professionals to find any small faults that could become costly repairs in the future.
Hot Tub Repair
Have you been having issues with your hot tub system?
I have excellent knowledge of all the hot tub brands, makes, and models on the market. So no matter what the issue may be, I can have it solved for you as soon as possible.
Swim Spas & Swimming Pool Repairs
I also have a fantastic knowledge of swim spas and swimming pools. These types of systems can regularly have issues that need to dealt with by a professional.
Give me a call, and I will ensure your appliances are in peak working order in no time at all.
Hot Tub Relocation & Removal
Relocations are sometimes necessary if you are moving home or need more space on your property.
There is no need to panic. With my specialist techniques, I can ensure that your hot tub is carefully moved. I will do so as swiftly as possible with minimal disruption to your home.
Hot Tub Installations
If you have recently purchased a hot tub unit and need it installed, then you have come to the right place.
I have plenty of experience with installations and will ensure that your new hot tub is handled with extreme care.
Why Hot Tubs
Need to be Maintained
Hot tub maintenance is so important due to the extensive bacterial growth that can occur within your unit. The hot tub's warm environment can lead to bacteria multiplying rapidly, so measures have to be taken to ensure that all bacteria in the water are killed.
Water circulation is also key to ensuring that the unit is free of contaminants, which is why the hot tub's filters need to be looked at during the maintenance process.
If you want to avoid cloudy water and mould in your hot tub, then it is highly recommended that you have routine maintenance performed on your unit.
HOT TUB REPAIRS BY SPECIALISTS
If you need repairs for your hot tub, then The Hot Tub Engineer is the right place to call. After working on all the major brands, makes, and models of hot tubs for many years, I am happy to call myself a complete hot tub expert.
No matter what the issue with your system is, I will be able to find the perfect solution for you. I can also offer expert advice on the issues at hand, why it has occurred, and how you can avoid these faults in the future. I stock all major parts for hot tubs and travel with them, so when I visit your property to diagnose the unit, I will be able to repair the problem there and then.